You don't have to travel far to be creative with photography. iPhone photography, in fact, is one of the best ways to create art, through use of  imagery that surrounds us every day, if we simply slow down enough to look for it, and see it as art.
Here are a few examples of subject matter and every day objects, chosen from my backyard, my garden, the beach nearby and a playground (all photos were taken with an iPhone 3G and post-processed in-camera, meaning, no Photoshop):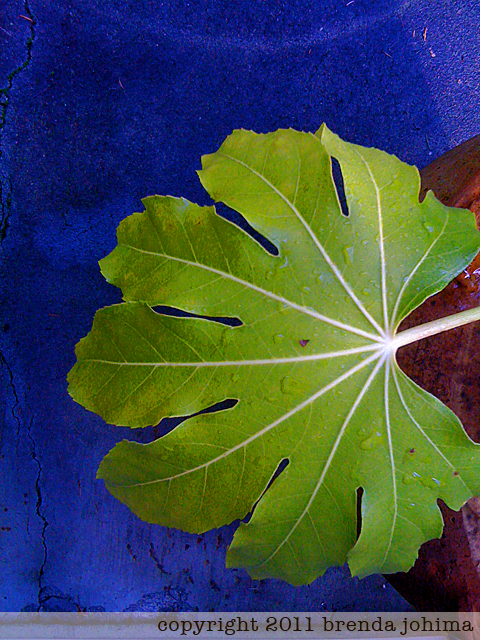 (In my back yard)
(My firewood, a wood pile in the carport)
(A maple leaf gone wild, on the trail near my home where I walk nearly every day)
(A thing-i-ma-jiggy my garden in the yard)
(A creative image capture of the slide at the playground in my neighbourhood)
(A close up taken from a piece of playground equipment nearby)
(My own running shoes are often my subject matter, this time, right at the water's edge at the ocean, minutes from my home)
(Old boots in the Wacky Woods, just minutes down the trail from my home)
(Rocks in the yard in my garden)
I hope I have inspired you to get outdoors, look around, even just in your own yard.

Look high, look low, look over, in and around things. Be like a child, explore every nook and cranny … and also on different days, in all types of weather. An image today, will not be the same image tomorrow, in different weather and light.

And if you see something you like, capture it right now, for in photography, you have only one moment, and the moment is now. It might not be there tomorrow, in quite the same way. In fact, it likely will not … if you are outdoors, dealing with our friends, light, and weather, they change faster than you can blink and say "click."

Do it. You will be fascinated by what you can find, and SEE, if you simply BE.
~ Brenda Johima ~